Jackie & Bryce | Riverside on the Potomac | May 30th 2019
"Like a river flows surely to the sea, darling so it goes - some things are meant to be." -Elvis
Inclement weather held off on Jackie & Bryce's big day just so they could have their beautiful wedding at Riverside on the Potomac! This couple had so many fun design elements, scroll down to see!
Its all about the details…
Jackie and Bryce wanted to incorporate so many fun elements into their wedding. We loved the color pallet of moody lavender and shades of green for their wedding! We also incorporated succulents to create a truly unique bouquet!
And how perfect is her mermaid style dress?!
Nothing like that first look…
We don't know about you but one of our favorite parts of any wedding is the first time the bride and groom see each other. Whether they do an official "first look" or wait till the moment the bride comes down the aisle, it is always so special!
We especially loved Jackie & Bryce's huge smiles!
This venue is so peaceful! For their ceremony, Jackie & Bryce read their own vows and listened as a friend recited a poem she wrote just for them. It was truly heartwarming.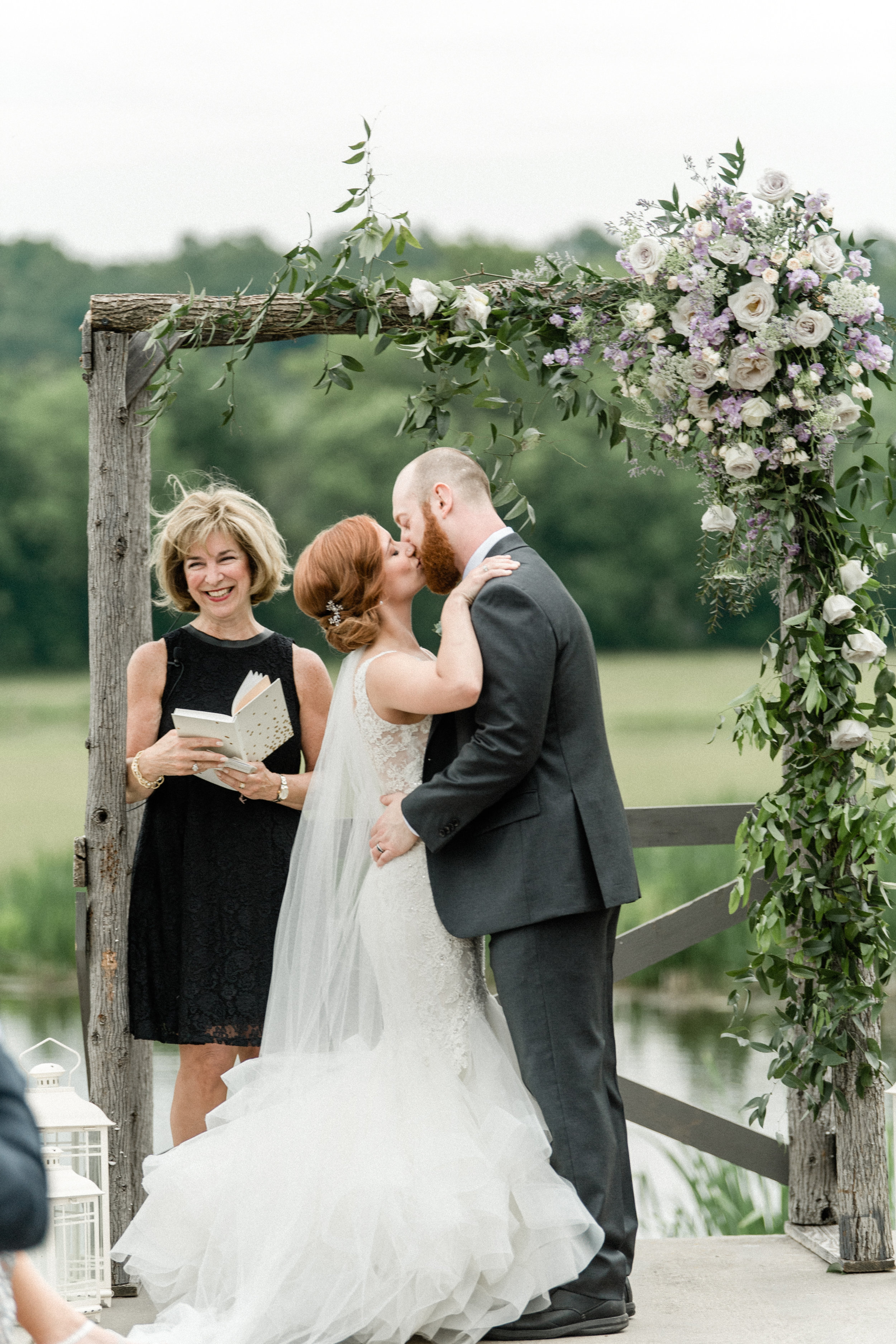 Jackie & Bryce said "I do" under this unique arch! The wood elements mixed with the asymmetrically placed flowers turned out stunning!
Everyone loved Jackie & Bryce's super creative "escort jugs"!! We used beautiful white blooms with sprigs of lavender to help bring their reception vision to life!
The couple danced the night away surrounded by their friends and family!