Emily & Jeff | Airlie Gardens | July 6th 2019
On a sunny day in July, this sweet couple tied the knot. Emily & Jeff mixed natural elements with modern ones to create a unique and whimsical vibe!
Scroll down to see the magic…
Emily was all smiles as she opened her letter from Jeff before they said "I do"!
We love how infectious the happiness from the bride and groom were all day!
It was hard deciding where to look when the bride came down the aisle. Emily's beautiful entrance or the look on Jeff's face when he sees her?
We loved creating this asymmetrical arch for the couple to say their vows under!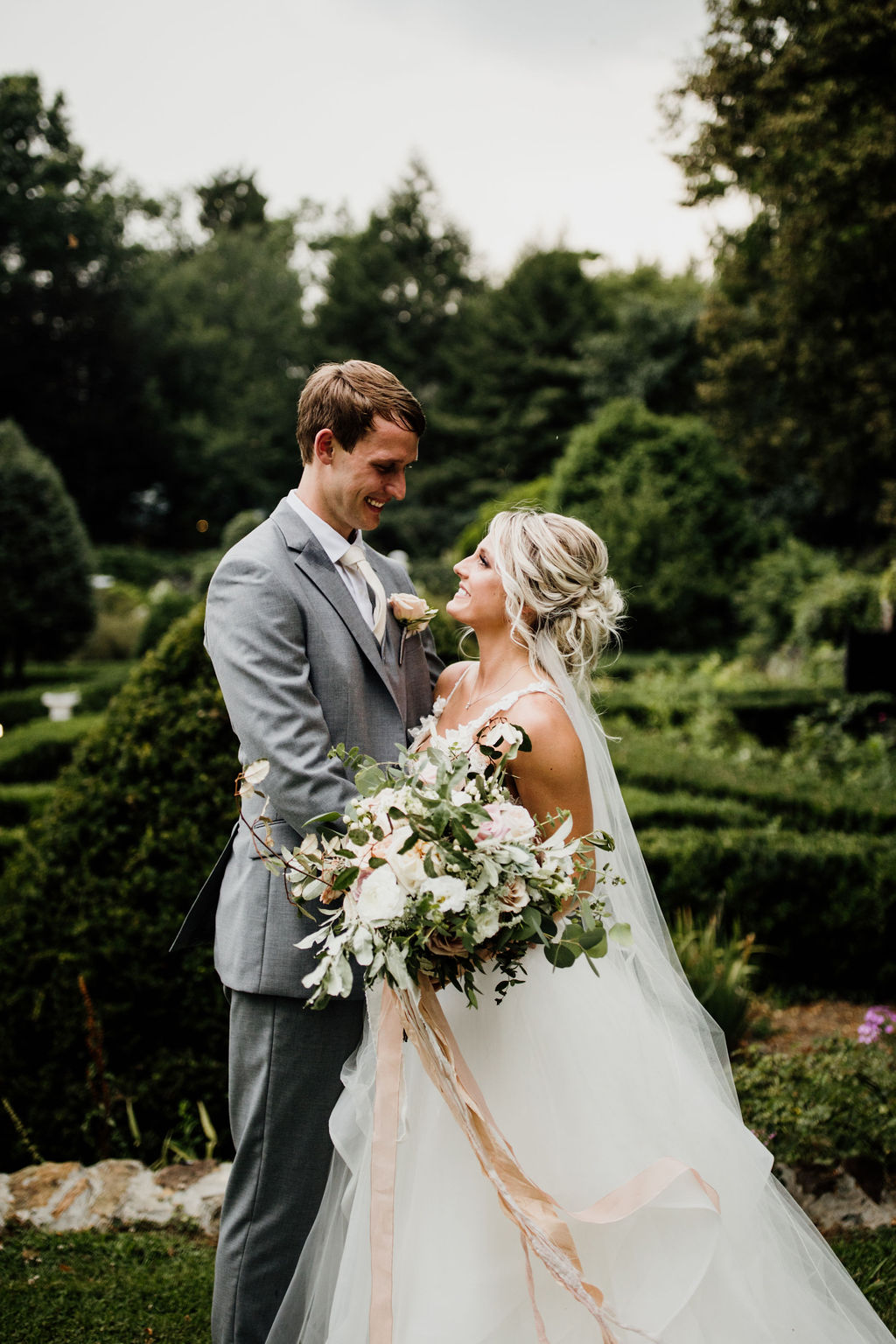 With a couple and setting as beautiful as the Airlie Gardens, there was no way for us not to fall in love with all of their photos!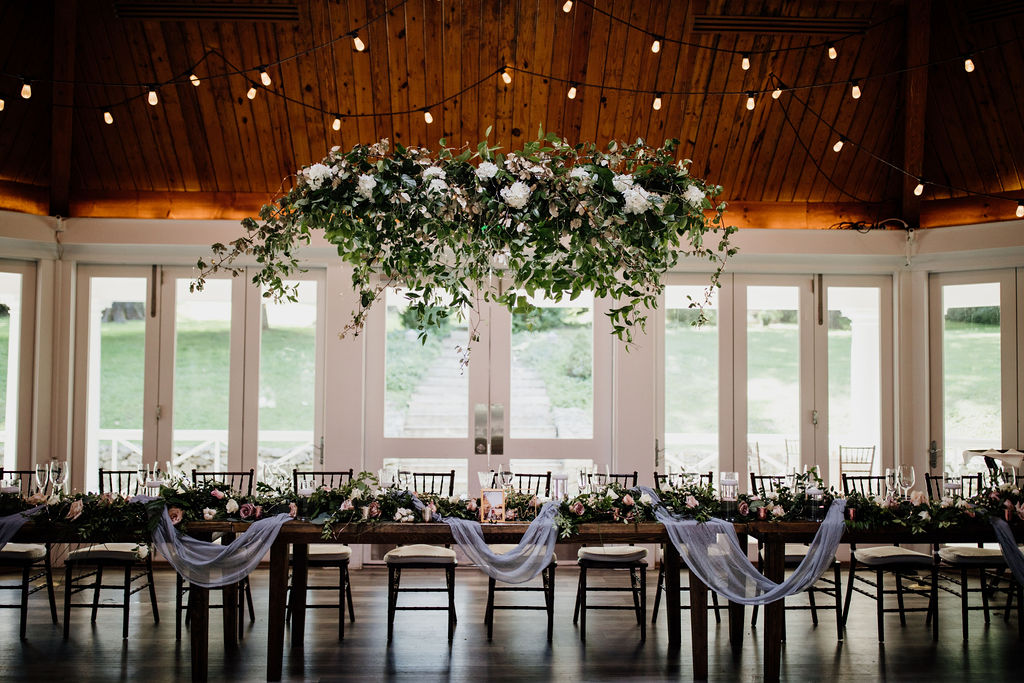 When collaborating with the bride and her mother, one of the things they really wanted was a way to hide an exit sign right above their kings table. We created this beautiful hanging installment for Emily & Jeff's gorgeous reception! The floating greenery included pops of white blooms and warm fairy lights to create a truly romantic setting.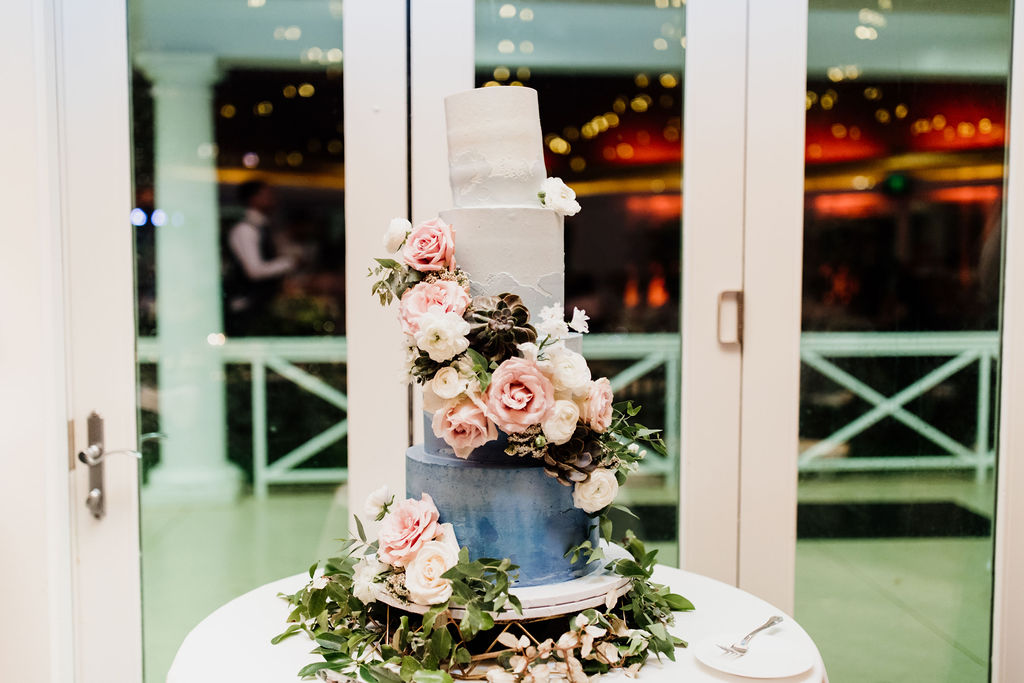 We are obsessed with this four-tiered tie-dye cake with floral accents!!
And they lived happily ever after!!
We loved being a part of Emily & Jeff's big day!